CIMAG SCHEDULING: YOUR SOFTWARE FOR WORKSHOP SCHEDULING AND PRODUCTION CONTROL
A real-time workshop scheduling software to improve flexibility and reactivity in your workshops. The CIMAG – Scheduling software enables production scheduling.
What is the CIMAG - Scheduling Software?
Scheduling is an essential tool in the realm of the Industry 4.0 and Smart Manufacturing. Because Alpha-3i is mindful of this need, we offer CIMAG – Scheduling as a software solution for workshop scheduling.
With the scheduling software CIMAG, you can take the first step toward digitization in your factory with production scheduling.
CIMAG – Scheduling is a software solution specialized in production operations management and workshop scheduling. Our module offers all different features expected from a scheduling software, while allowing the implementation of an advanced planning system for your operations.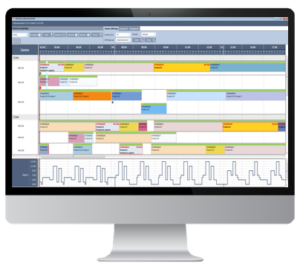 Workshop and Production Scheduling Standard Features
Machine calendar management
Display of WOs as GANTT Charts
Warning management
Possibility to lock operations
Constraint management
Finite capacity planning
Bar chart management
Customized Features of the Scheduling Software
Calculated setup and disassembly times
Throughput management by product and machine
Primary and secondary resources management
Import the workforce calendar in the machine calendar
Management of links between WOs
Minimum planning date according to component availability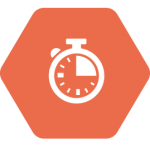 Optimize your Time...
...In a Simple and Intuitive Way...
… And Increase your Agility & Flexibility
CIMAG Scheduling is a software for Workshop Scheduling specialized in operation management. The software enables you to do what the ERP alone cannot manage and results in significant time saving for operators and organizations. It automatically calculates lead times for each work order (WO) and allows you to have an efficient and immediate control of your production scheduling.
Using CIMAG – Scheduling, it is easy to take control of your workshop scheduling. The work plan allows you to manually fine-tune the schedule by dragging the operations in a GANTT chart by Drag and Drop. Through this straightforward and intuitive system, you can take control of your production scheduling with a simple mouse click, the software takes care of the rest.
Production scheduling is the answer to one of the main industrial challenges amid an increasingly reactive and demanding society. Through the notions of agility and flexibility, you will be able to gain a competitive advantage by gaining the capacity to deal with unforeseen circumstances and always increasing the control you have on your production scheduling.
The Workshop Scheduling Solution Is the Foundation of Communication Between ERP and MES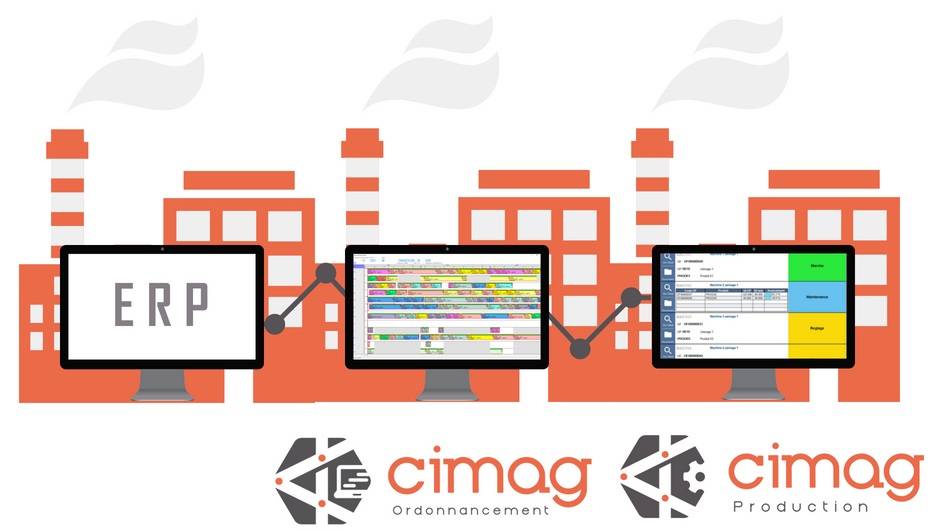 The CIMAG – Scheduling software is in direct and real-time communication with your ERP.
Thus, our scheduling software facilitates the workshop scheduling procedures. The software can be chosen as a software by itself or as a module within our MES CIMAG – Production software suite.
We let you decide so that you can always have a greater control of your production. Our Software CIMAG – Scheduling creates a link between ERP and MES which enables a smooth, rapid and real-time communication between these three elements.
Our Solution CIMAG - Scheduling, Effective from Small and Medium-Sized Business to Large Industrial Corporate Groups
The CIMAG – Scheduling Solution is a tool that you can customize according to your needs. As a result, it is a tool that can be used in all industries and types of organizations, from small and medium sized businesses to large industrial corporate groups. CIMAG – Scheduling is the solution that will support you in your transition towards digitization. In order to offer you a production scheduling software that best meets your needs and expectations, our team of experts will proceed to an analysis of your production processes and methodologies
Our teams are available to you and will support and advise you, therefore, feel free to contact us.
Do you have a Scheduling project?
Let's plan a first on-line demonstration together
Satisfied CIMAG – Scheduling customers