Using the document management feature, you can provide your employees working in the workshop with the latest versions of documents
The Cimag Production – Electronic Document Management (EDM) feature enables you to digitally your information in the workshop.
The Cimag Production – EDM module primarily implements structures to acquire, index, categorize, access and share documents, as well as extract, collect, organize, and store information.
Thus, Electronic Document Management or EDM contributes to the processes of collaboration, sharing and capitalization on information in workshops. It takes into account the needs for managing documents according to their life cycles, from creation to storage, while handling the different versions of technical documents.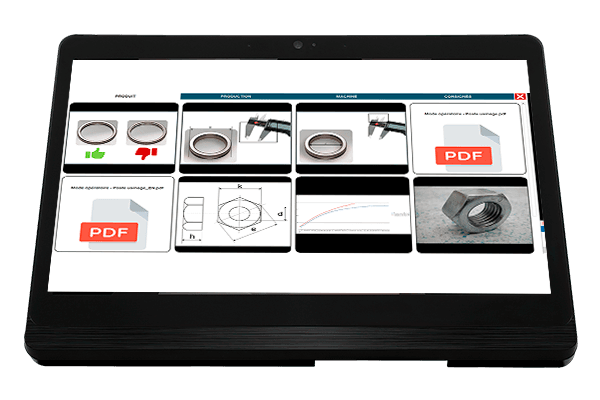 Electronic Document Management
Configuration of document links with references of parts, WOs, machines, etc.
Access up-to-date versions of documents in real time and on any devices
Traceability of the document consultation by collaborators
Automatic document display at the beginning of WOs
Database registration for full access (full document access traceability)
Zero paper in the workshop
Space saving by removing paper documents and records
Mobility gain: documents can be accessed from any workstations
Answer the challenges of your quality-based strategy
Ensure that the right versions of documents are shared and read