The MES (Manufacturing Execution System) software solution for managing workshops in real time is a fundamental component of the Industry 4.0. It contributes to an increase in production capacities by overseeing and controlling industrial activities. The MES features include but are not limited to planning, monitoring, and tracking manufacturing times, workforce, machinery and physical flows.
Cimag Production Software: Functional Value Added to the MES Software
Delivering your organization a comprehensive MES and managing workshop solution.
The MES Cimag Production solution encompasses 14 of the features identified in the ISA 88/95 standards:
Scheduling: machine planning (Gantt Chart), scheduling in ASAP or JIT
Process Management: work orders (WO), sequencing, bill of materials
Document Management (EDM): electronic information and document management for the organization
Data Collection and Acquisition: stationary or portable workshop terminals, industrial PC
Labor Management: workforce time management, planning, etc.
Quality Management (SPC): control graph, measuring and analysis
Key Benefits of the CIMAG Production Software
Integrates 14 features of the ISA-95 standard
Delivers customized solutions adapted to the needs of all types of organizations
Optimizes your employees' and partners' working conditions
Enables supervision in real time on your smart phone
Continued improvements
Multi-lingual
Product Flow: flow management by barcodes
Maintenance Management: TPM (Total Productive Maintenance) process
Traceability and Product Genealogy: product monitoring and record keeping with barcode labels
Performance Analysis: machine downtimes, workforce performance, quantity tracking, Overall Equipment Effectiveness (OEE)
Resource Management: machine, workforce and components management
Visual Management: supervision in real time, performance indicators directly in the workshop
Energy Management: energy consumption tracking of the means of production
Logistics: Warehouse Management System (WMS)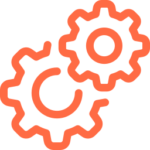 Easy Integration of MES Software
A swiftly functional solution
The MES Cimag Production software consists of several modules.You will have the possibility to choose the module you want and implement it in your organization through several stages. It will enable users to internalize the tool and take over easily and swimmingly.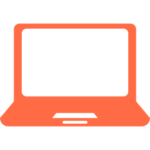 Knowledge of your business
Alpha-3i's experience stems from implementing MES solutions for more than 25 years. Today, 400 industrial sites are using our solutions. Alpha-3i also developed numerous interfaces with information systems (ERP, EDM, CMMS, quality software/SPC, etc.) in order to bring a strong information system.