Organize and manage all aspects of your logistics, from receiving raw materials to dispatching finished products
The Cimag Production – Logistics feature allows you to set up and manage different activities and operations taking place in one or more of your warehouses (warehousing, preparing orders, product flow).
In your warehouse, each batch location or slot is identified by a barcode, which provides a description of all its characteristics. These locations can be organized in random or fixed slotting, according to the needs of the warehouse management.
The Inventory Management feature allows you to enhance flow management. Each transfer of pallets from a slot to another is described by an address of origin and an address of destination.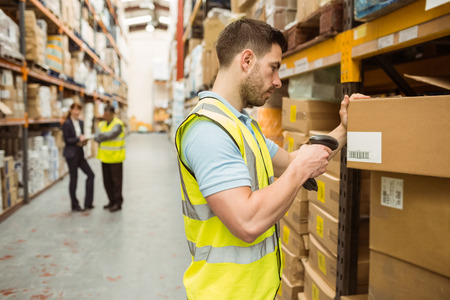 Logistics Software Features
Warehouse Management System (WMS): inventory management, inbound and outbound processing, order preparation and dispatch
Warehouse slotting
Manage inventory by slots, products, or status
Perform inbound processing directly on portable terminals or PC
Manage documents linked to inbound processing
Inventory: global, by location or reference
Benefits of Logistics Management
Manage inbound flows from suppliers (upstream logistics)
Track and monitor dispatches to customers (downstream logistics)
Avoid errors during order preparation
Manage warehouse slotting
Manage product status according to quality controls