CIMAG PRODUCTION AERO: AN MES SOLUTION DESIGNED FOR THE STAKEHOLDERS OF THE AEROSPACE INDUSTRY
AEROSPACE MANUFACTURERS: MEET A BOOMING DEMAND IN COMPLIANCE WITH DEADLINES, OBJECTIVES, AND COSTS THROUGH OUR MES SOLUTIONS
The Aerospace Industry is a sector with rapid and constant technological and organizational transformations.
The ability to innovate and adapt to guarantee high quality levels, while respecting lead times and decreasing costs are fundamental and essential elements to successfully meet the numerous market demands.
The industry is undergoing an increase in production rate due to air traffic growth and needs for customization. Therefore, each stakeholder of the Aerospace Industry – large manufacturers and subcontractors – needs to be able to efficiently and swiftly innovate, adapt and develop. In order to face this transformation, businesses need to carry out in-depth analysis through coherent data value chains available in real time. Thus, the MES (Manufacturing Execution System) will emerge as the primary engine for collecting and processing field data.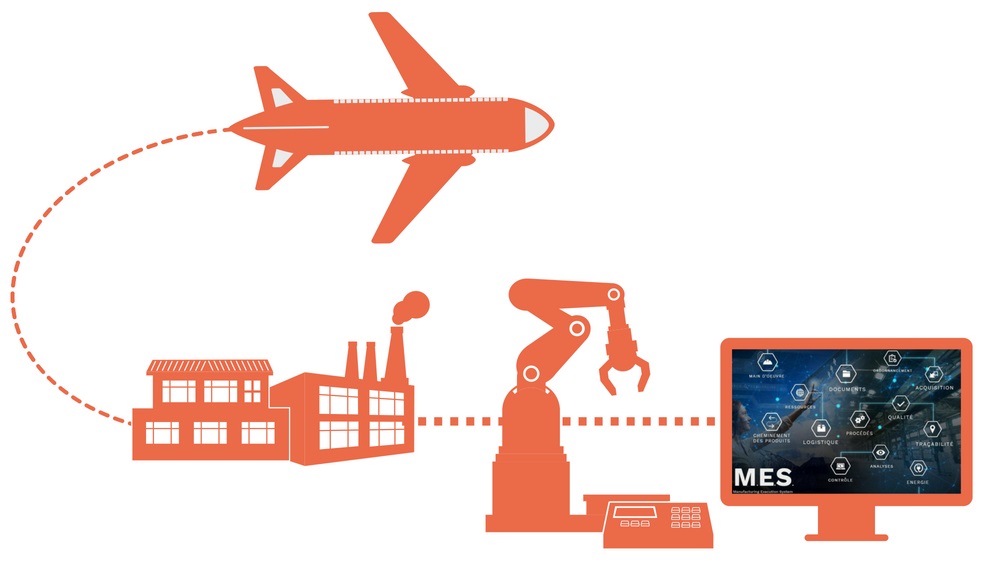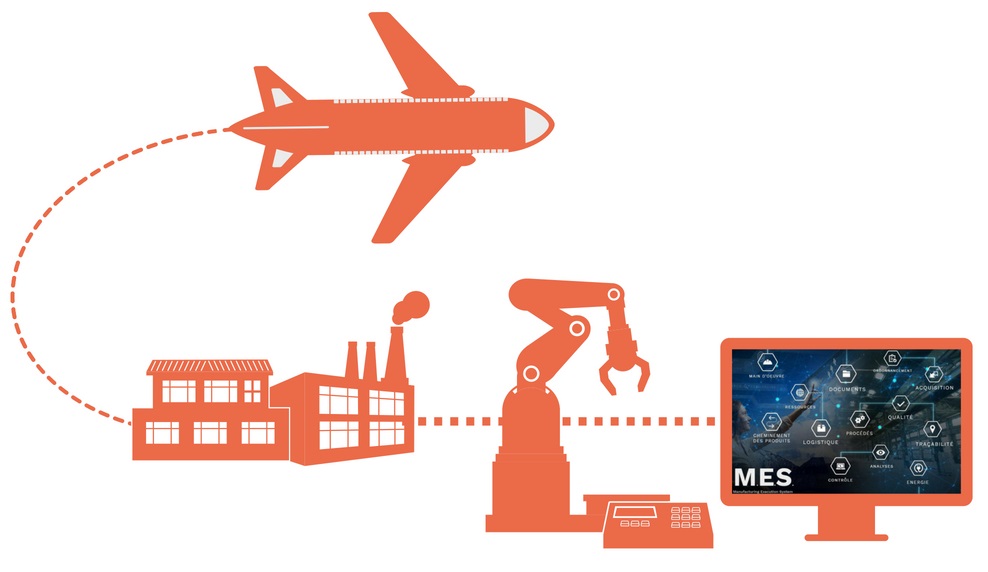 Human resources management is essential, as maufacturing often includes manual elements. In order to identify and define workstation capacities and establish the Manufacturing Planning and Scheduling (MPS), it is crucial to consider labor availability, workload and qualifications. It is also imperative to monitor raw material and process traceability, as well as perform advanced quality controls (automatic inspections, analytics, quality analysis, PPM rate analysis).
To this aim, CIMAG Production – Aero offers a comprehensive solution integrating real-time production management, upstream and downstream traceability management, planning, quality control and performance indicators.
FOUR MAIN FEATURES WERE DESIGNED AND DEVELOPED TO MEET THE EXPECTATIONS OF THE AEROSPACE INDUSTRY
At the core of the factory 4.0, the MES solution CIMAG Production Aero empowers aerospace manufacturers to access and use an effective tool for quality and traceability management, from the reception of incoming goods to delivery to end users. Combined with the production monitoring module, you can ensure the individual management of parts and optimal traceability.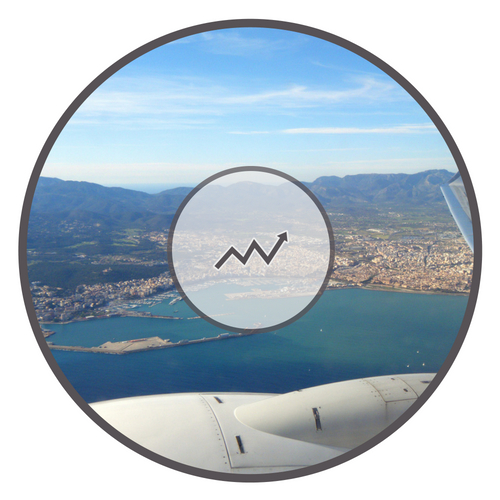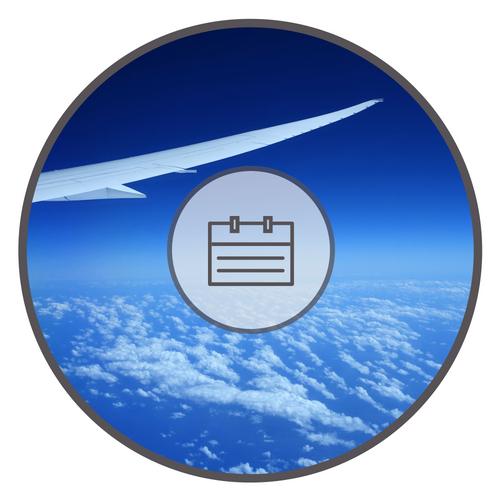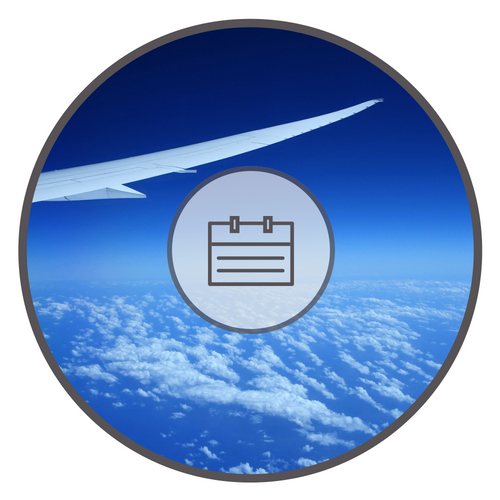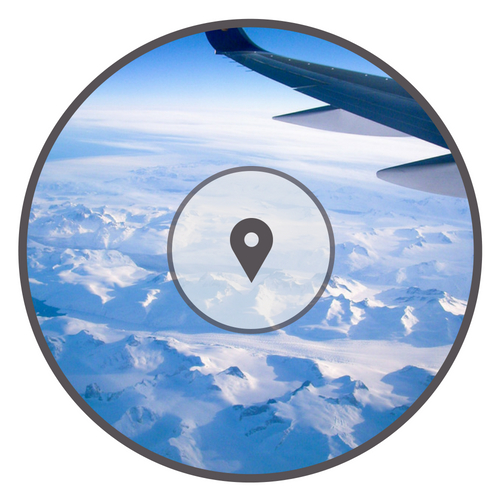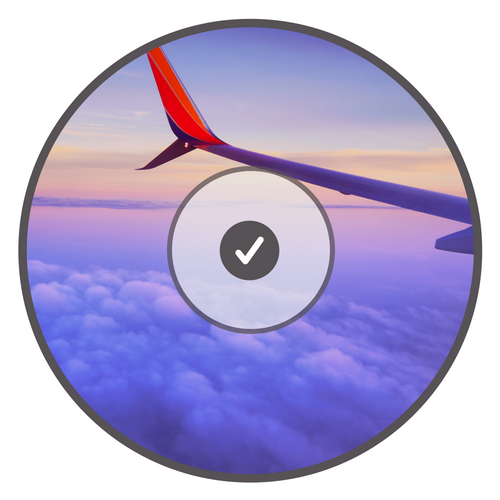 DATA ACQUISITION AND PERFORMANCE MEASUREMENT
Fully and successfully use your real-time field data and improve your productivity. You can more efficiently process and fulfill orders through better production management and performance measurements.
PRODUCTION SCHEDULING AND ADVANCED PLANNING
Simplify the scheduling and advanced planning systems, increase in-process work orders visibility, and gain in flexibility.
PRODUCT & PROCESS TRACEABILITY
Implement a strategy based on the full traceability of products and processes (temperatures, quantities required, manufacturing instructions, settings, theorical speed, etc.)
QUALITY AND AUTOMATIC INSPECTIONS
Enhance quality controls to fulfill your customers' requirements. You can better connect quality controls and production by decentralizing automatic inspections directly to the workstations.
IMPROVE PRODUCTION PROCESS MANAGEMENT AND ACHIEVE INDUSTRIAL EXCELLENCE WITH CIMAG PRODUCTION AERO
When performing production management, a plurality of decisions can be made and each one of them can have significant consequences. The MES solution CIMAG Production Aero will allow you to meet the key challenges of your industry and assist you in your daily production management.
CHALLENGE #1

Achieve Industrial Excellence
Meeting lead times and costs requirements allows you to reduce risks and answer the expectations of the contract holder. Industrial excellence is also about manufacturing high-quality products in order to reach a target of zero defects. Finally, to attain industrial excellence, it is necessary to combine industrial concepts with organization, methodology and flexibility.
CHALLENGE #2

Reduce Production Costs
For manufacturers of the Aerospace Industry, successfully fulfilling orders in compliance with budgets and predetermined lead times has a significant impact on their program cost effectiveness. By managing production processes in real time with an MES solution, the stakeholders of the Aerospace Industry will reduce production costs.
CHALLENGE #3

Collaborate with Genuine Transparency
You can provide all your collaborators with a clear and transparent vision of your production processes by sharing indicators in your workshop in real time. Each stage of the production can be directly and freely accessed and reviewed by implementing a visual management module within an MES solution.
Explore some of our customers' testimonials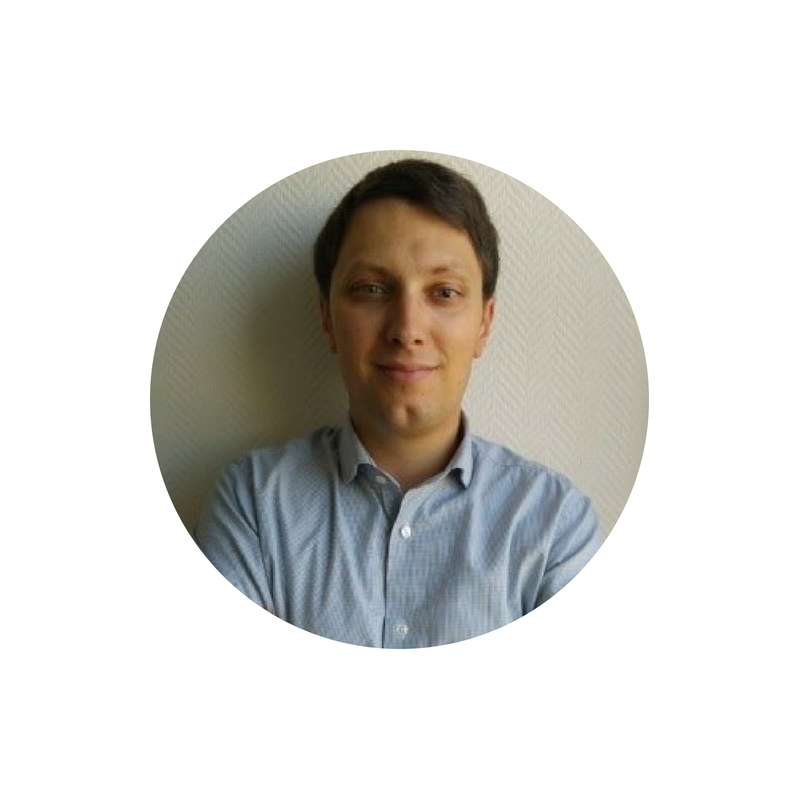 A need for more reliable production indicators, which are essential for the aviation industry
Permaswage, a US-based company with operations in several countries, is the world leader in the design and manufacture of permanent fluid connections for the Aerospace Industry.
Antoine De Romémont, Methods Manager at Permaswage, has offered feedback on the deployment of the MES CIMAG-Production software suite through an interview.
The reliability of production processes is a key element of a continuous improvement strategy
Hutchinson is the global leader in elastomeric rubber and thermoplastic solutions for the aerospace, automotive, and industrial markets.
Stéphane Chabaille, ERP Manager at Hutchinson, has offered feedback on the deployment of this solution through an interview.