The Aerospace Industry and the Industry 4.0: Meeting the Manufacturers' Challenges
The Aerospace Industry is in constant technological and organizational transformation. The growing demand for this market led to an urgent need for organizations to innovate and adapt in order to observe predetermined lead times and reduce costs. To answer the needs of the industry, Cimag Production Aero offers a comprehensive solution combining and integrating production monitoring in real time, upstream and downstream traceability management, sequencing, quality controls and performance indicators.
A significant part of manufacturing often includes manual labor, which is why human resources management and organization is essential. In order to establish the visual planning and create the Manufacturing Planning and Scheduling (MPS), it is fundamental to take into account labor availability, workload and qualifications, as well as monitoring raw materials and process traceability. It is also imperative to perform advanced quality controls (self-inspection, statistical analysis, quality analysis, PPM rate analysis, etc.).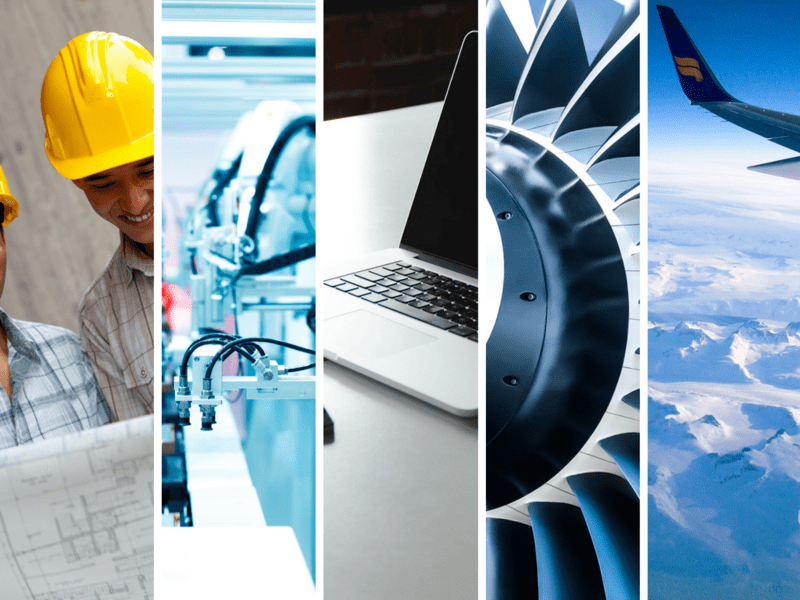 The Aerospace Industry is facing various challenges stemming from the issues the manufacturing industry is confronted with today.
Achieving industrial excellence while guaranteeing your predetermined lead times and quality standards, as well as maintaining flexible organization
Reducing production costs by developing the capability to adapt to any circumstance
Collaborating openly and transparently by using a clear and intuitive visual management module
The features of our Cimag – Production solution meet the challenges, expectations and needs of the Aerospace Industry
Data extraction and acquisition & performance measurement
Scheduling & manufacturing planning
Product and process traceability
Quality and automatic inspections