Cimag Attendance: Modular solutions for working time and activity management
Cimag Attendance is a time management software enabling companies to have a clear overall vision of activities, staff management, time clocks, counters management, RH reporting, and interface with payroll software. It allows the configuration of schedules and complex time cycles.
The software Cimag Attendance is easy and convenient to use, with user-friendly ergonomics, while offering a large number of features essential to human resources monitoring,. Through its customization capacities, our solution for working time and activities management can be adapted to your organization, regardless of your industry or the working hours implemented in your company.
It is possible to strengthen the company's security by combining Cimag Attendance with Cimag Access: single entry/exit, joint absence or work scheduling for both systems.
Increase the Reliability of Attendance and Absence Time Monitoring:
Manage the various types of employees' schedules (standard full-time, flexible, shifts, annualized or negotiated hours, etc.).
Time management with time clocks: records and documents entries and exits, monitors managers' self declared working days data, and working time package agreements.
Automates the calculation of various working time counters (attendance time, annualized hours, overtime, night shifts, working on Sundays or holidays, etc.) and, payroll data (variable pay such as bonuses, incentives and in-kind benefits).
Paperless processes and interfaces with payroll software, HR dashboards and reporting lead to a decrease in time spent by HR, managers and staff performing administrative duties linked to attendance time management.
Ensure the compliance of your time management and avoid litigations with employees by fully adapting to laws, directives, labor regulations, and agreements.
Key Benefits of the Cimag Attendance Software for Managing Attendance:
Central element of the human resources information systems
Scheduling optimization
Working hours traceability and monitoring
Time saving
Compliance with laws and regulations
Effective solution to social challenges associated with time management
Automatic payroll interface
Integrated human resources dashboards
With our software Cimag Attendance it becomes easier to perform the necessary tasks to control and monitor your employees' working hours, attendance, and activities.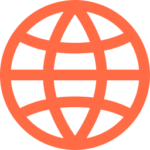 Cimag Attendance is a full-web solution to control working times and activities of corporate groups, companies operating on multiple sites or complying with various types of regulations.

The time attendance software solution is a genuine tool for collaboration and an area for working and sharing, including an intuitive workflow system.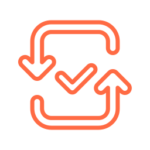 The integration of the software monitoring time attendance and absences (among others) is instinctive with the main payroll solutions and your information system.